Hotel & Amenities

About Hotel Galvez
Elegantly restored and tastefully modernized to welcome guests with the utmost in Gulf Coast luxury, Hotel Galvez & Spa marries over 100 years of history with prime resort conveniences.

We encourage you to take advantage of all there is to do at the hotel. And, feel free to ask our concierge and the front desk for recommendations.
Note: Guests must be 21 years of age to rent and occupy room.
View our pet policy and pet agreement.
Resort-Style Onsite Luxuries
Complimentary Wi-Fi
Heated Saline Outdoor Pool
Seasonal Swim-Up Bar & Hot Tub
Courtesy Bicycles & Helmets
Across the Street from the Beach
Full Day Cabana Rental
Pet-Friendly Rooms Available*
Fully Equipped Fitness Center
25,000 sq ft of Combined Indoor & Outdoor Event Space
Hall of History & Free Audio Tour Apps
Weekly Guided History and Ghost Tours for Guests
Monthly Ghost Tour Dinners
Banquet Room
Multilingual Staff
Onsite Dining at Galvez Bar & Grill
Electric / Hybrid Vehicle Charging Station
Onsite Catering & Event Planning
Onsite Day Spa
Conference Facilities
Shuttle Bus Service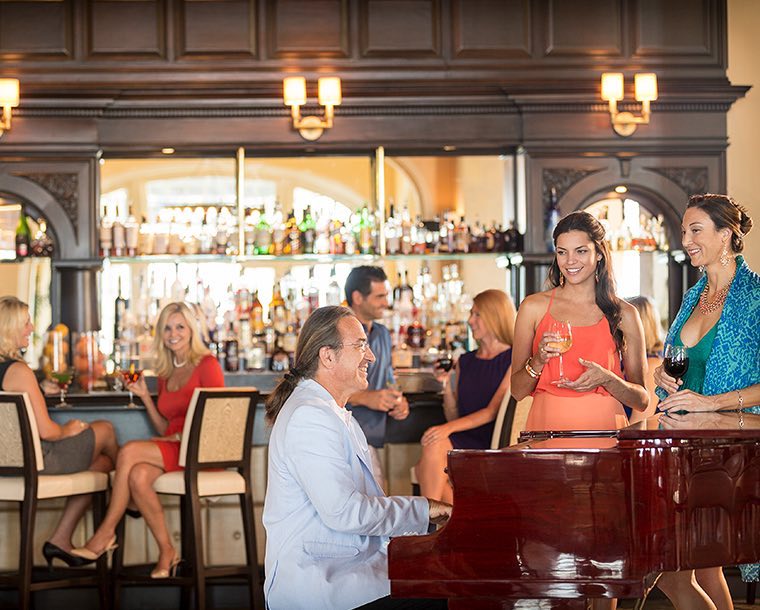 Happy Hour and Shrimp Special - Limited Time Offer
Join us Sunday through Thursday for Happy Hour at Galvez Bar & Grill from 4 to 7 p.m. Enjoy $4 beer, $5 wine, and $6 shrimp specials at the bar. Our Shrimp Special change daily and includes Shrimp Quesadilla (Sunday), Chipotle Glazed Shrimp Tacos (Monday), Fried Rock Shrimp (Tuesday), Blackened Shrimp Fondue (Wednesday) and Fire Cracker Shrimp (Thursday).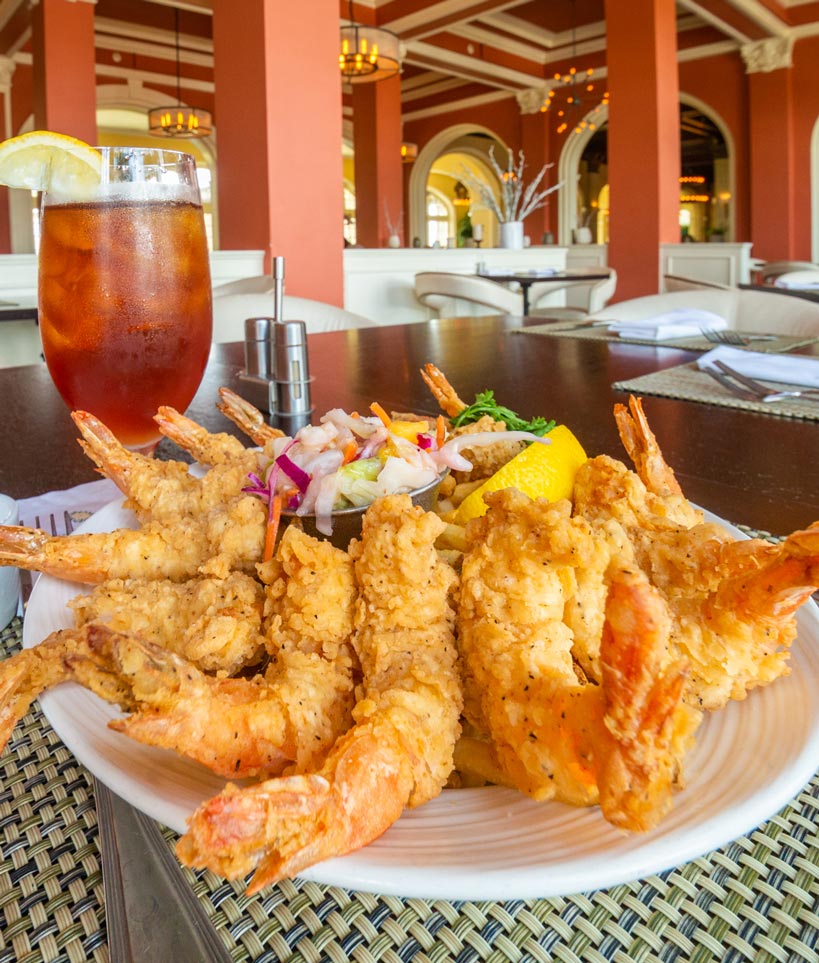 All-You-Can-Eat Fried Shrimp - Limited Time Offer
Devour our All-You-Can-Eat Fried Shrimp Dinner at Galvez Bar & Grill. For a limited time, Galvez Bar & Grill is offering an All-You-Can-Eat Fried Shrimp Special served with Waldorf slaw, French fries, and a roll for $18.95. The special is available daily from 5 to 8 p.m. Walk-ins welcome.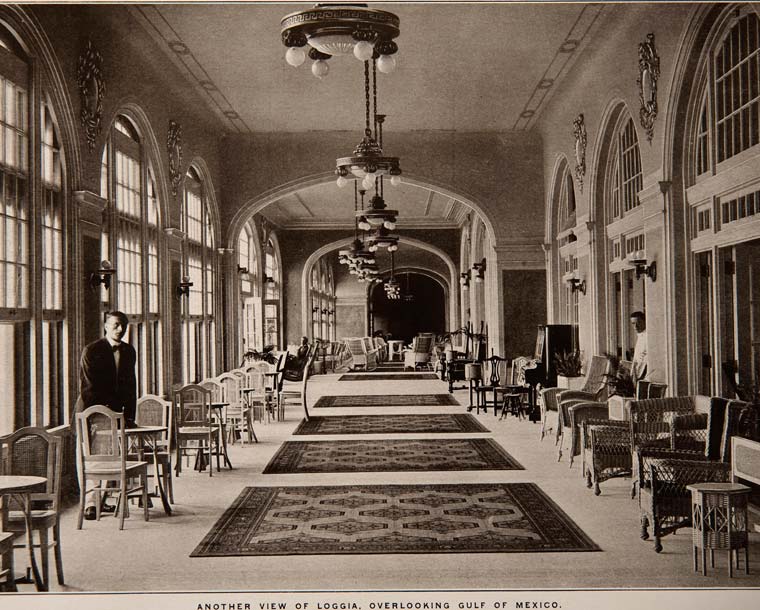 Hotel Galvez Ghost Tours
Like much of Galveston, there's more to Hotel Galvez than meets the eye. Legend has it a seaman's fiancé was staying in room 501 when she heard his ship had sunk, and took her own life. Now she haunts our halls, especially during Ghost Tours. We offer a monthly ghost tour and a dinner tour on the second Wednesday and Thursday of the month. And, during the month of October, the hotel offers its popular ghost tour and dinner every Tuesday through Friday. The Tuesday through Thursday tour is open to the public, while Friday is reserved for overnight guests. Advance reservations are required and available by calling 409.515.2154.

Additionally, Hotel Galvez offers abbreviated ghost tours every Wednesday, Thursday and Friday at 2 p.m. (exclusive to hotel guests only) for $15/person fee. Reserve your spot at the front desk.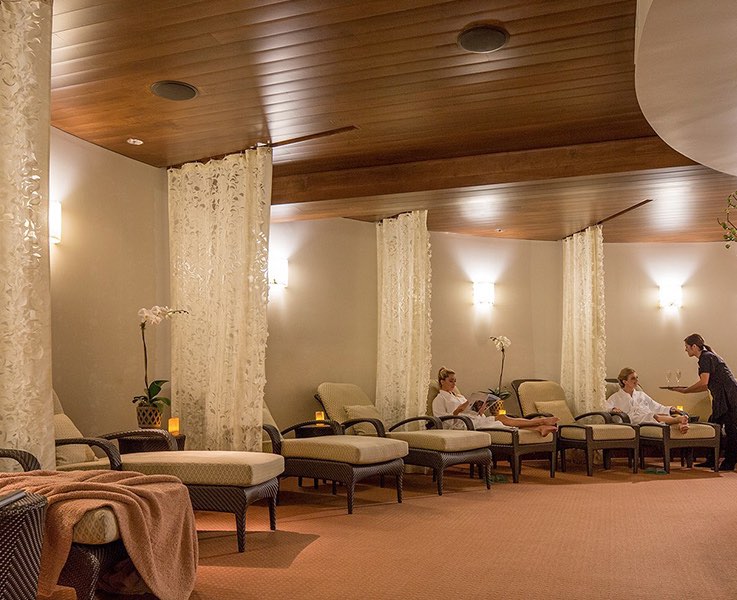 The Spa at Hotel Galvez
The Spa at Hotel Galvez offers a variety of body treatments, massage, and facials along with a full-service salon. Call (409) 515-2100 to schedule your appointment.
Spa Menu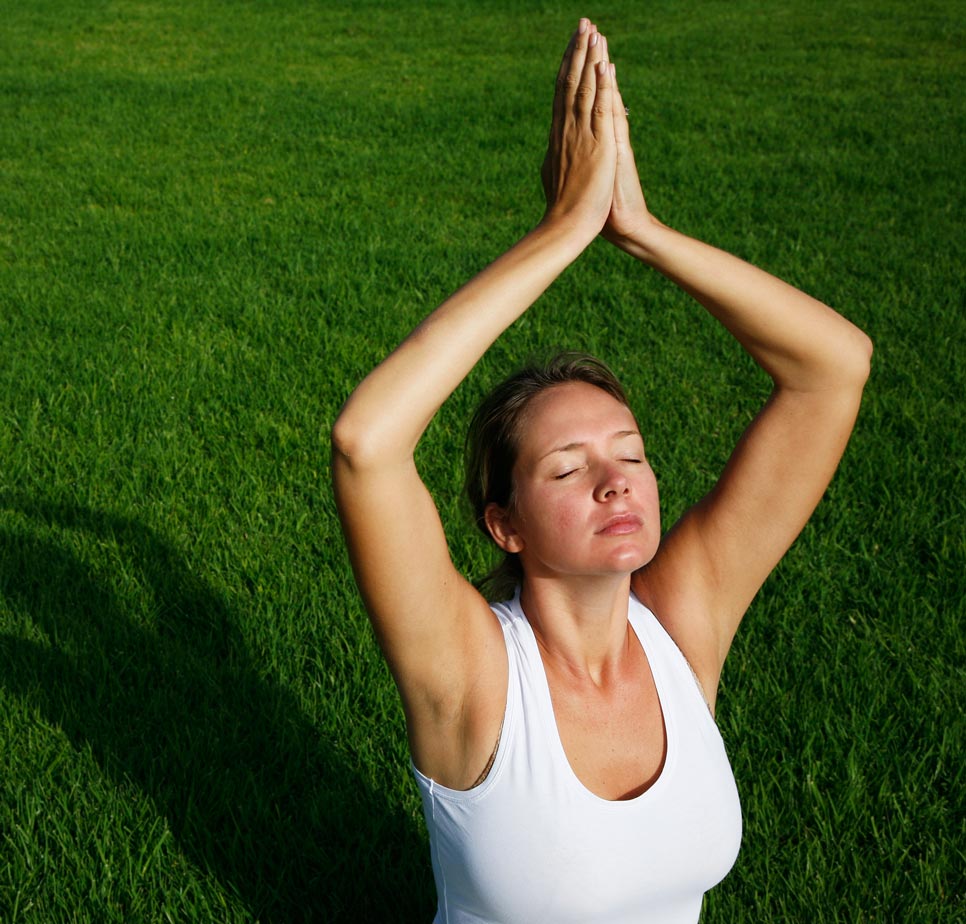 Complimentary Workout
Join us for a complimentary workout in the morning. Featuring Morning Vinyasa Yoga Thursday, Friday & Saturday starting at 9 a.m. followed by High Intensity Interval Training (HIIT) at 10:15 a.m. Both classes are weather permitting.
The hotel provides the workout mats and participants are encouraged to bring water. Fitness classes are complimentary to current in-house Hotel Galvez, The Tremont House, and Harbor House Hotel guests. Open to non-guests and locals for a $10 drop-in fee. All participants should arrive 10 minutes prior to their workout at The Spa at Hotel Galvez. For additional information, call 409.515.2100.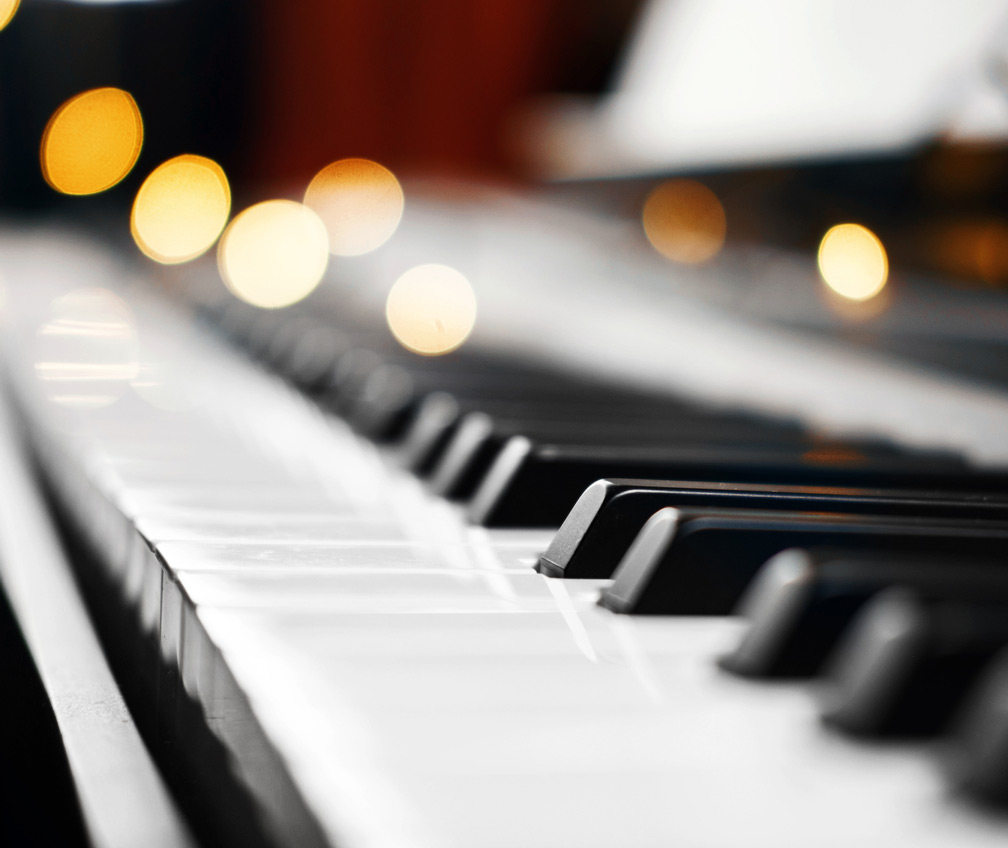 Live Music
Enjoy live jazz every Thursday, Friday and Saturday evening at the Galvez Bar & Grill. Featuring live music by Pianist Bryan Guevin every Thursday from 5:30 to 9:30 p.m. and every Friday and Saturday by Jazz Duo Reg and Cary from 5 to 10 p.m.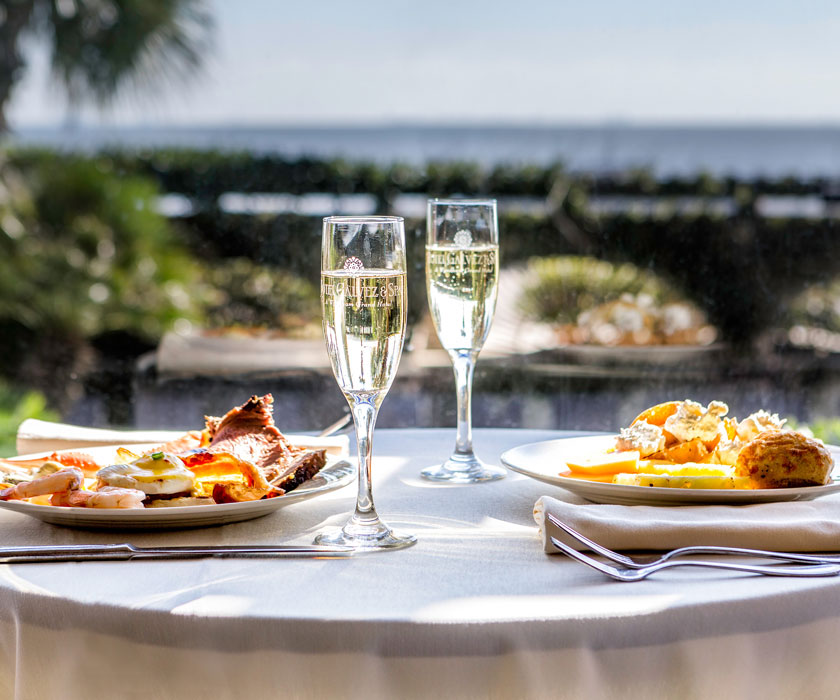 Sunday Brunch
Make a reservation with us to dine at one of the top 100 brunches in the United States! Hotel Galvez is widely known for its award-winning Sunday Brunch, come join in on the views and delectable variety of food. Brunch is served every Sunday from 11 a.m. to 2 p.m. Advance reservations are recommended and available through Open Table or by calling 409.515.2145.
Note: Reservations for our holiday brunches (Thanksgiving, Christmas, Easter and Mother's Day) are available, in advance, by calling 409.515.2028.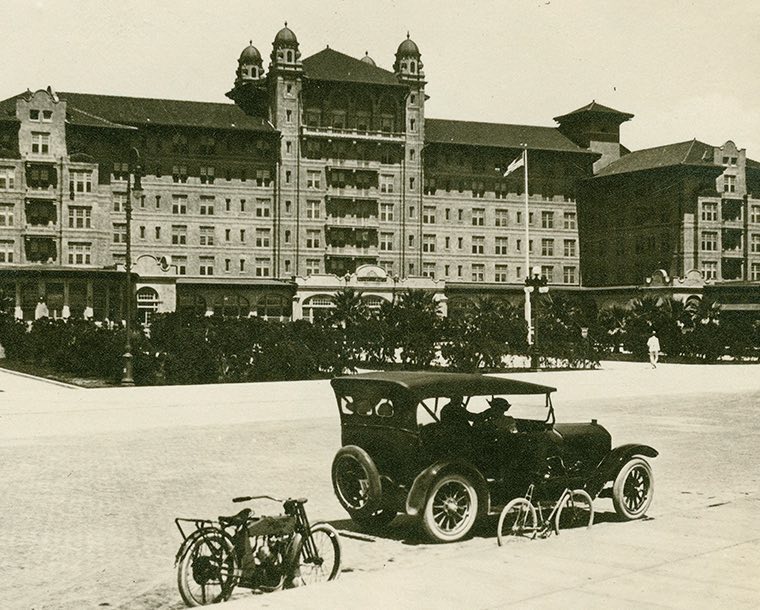 Hotel Galvez History
The only historic beachfront hotel on the Gulf Coast of Texas, our fully restored property bears the name of Bernardo de Galvez, who surveyed the area in 1786. In 1900, a hurricane devastated the city, claiming 6,000 to 8,000 lives. Central to the city's rebuilding was the construction of a 17-foot seawall and causeway to the mainland, With the 1911 opening of Hotel Galvez, Galveston, Texas, was reborn as a treasured vacation destination.

Notable Hotel Galvez Historic Facts


Hotel built with $1 million following the devastating 1900 hurricane
Known as "Queen of the Gulf"
Opened on June 10, 1911, at 6 pm
Rooms were $2 per night in 1911
Temporary White House for Franklin Delano Roosevelt
Served as WWII Coast Guard Facility
Former celebrity guests include Frank Sinatra and Dean Martin
Headquarters for "Pageants of Pulchritude," predecessor to the Miss Universe Pageant
The Spa at the Hotel Galvez was built in 2008
$11 million centennial renovations in 2011
Once housed a barbershop and tailor
Room 501 is haunted!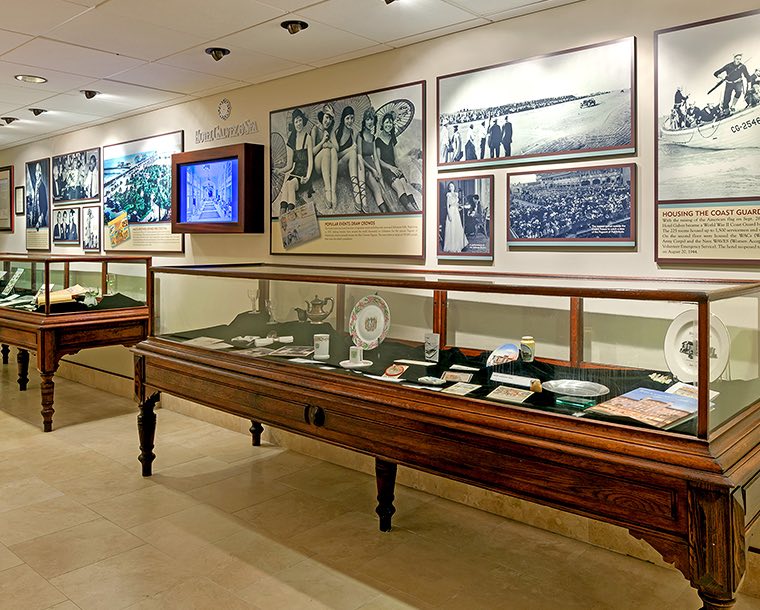 History Hall and Free Audio Tours
Step back in time and celebrate our rich story at our Hall of History. Located on our lower level, peruse informative panels, antique plates, and precious collectibles. Also enjoy free a 25-minute audio history tour and 20-minute ghost tour with our smartphone apps.
Download the Free Audio Tour Below!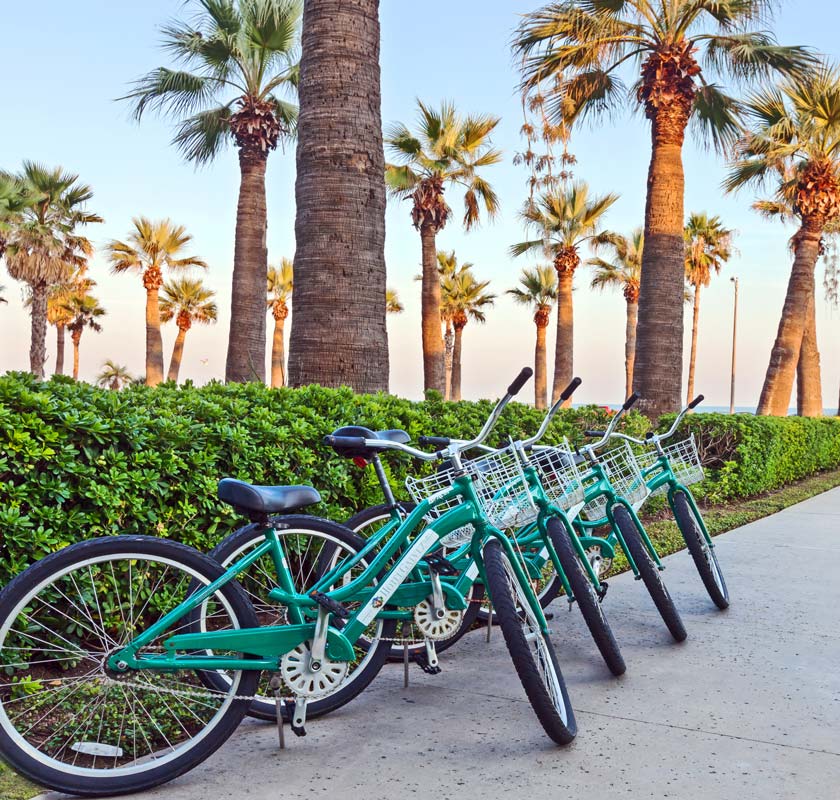 Take a Bike Ride
Cruise around the famous Seawall on our courtesy bikes. Take advantage and explore Galveston on your own on two wheels. There's a bike lane on 19th Street that will take you to downtown Galveston or enjoy a ride on the Seawall. Check out is available through the front desk.